Don't Settle for Public Relations
MAKE public impact
Don't Settle for Public Relations
MAKE public impact

I WANT A BIGGER
PERSONAL PLATFORM
I'm an author, expert, speaker, coach or consultant who wants to change hearts with what's in my heart. I'd like to reach more people with my passions and my message, and I need your help to build a PR strategy to make news that matters.

I WANT TO GROW
MY ORGANIZATION'S INFLUENCE
I run a business or organization (maybe even a nonprofit) and want to highlight the unique value of our services and products. Help me harness the power of earned media to build greater affinity, not just greater awareness, for my company or group.

I WANT A GREATER AUDIENCE
FOR MY FILM OR TV PROJECT
I produce faith-based shows and movies, and I want to better compete in a crowded playing field. I need evocative and enticing production notes, cast bios, Web site content and other assets that compete with the best Hollywood's big studios produce.
The ROAR team orchestrated the communications campaign for the most talked about Super Bowl ad in a generation. We've marketed underdog TV series and films to record ratings and box office. We help authors, experts, speakers, coaches, consultants and business owners build and execute a PR strategy to make news that matters. Imagine what we can do for you.
Full Service Public Relations
We will manage and advance your brand through securing strategic media opportunities, ghostwriting and/or editing op-eds, essays and other communications (including operation of social media accounts) and providing on-site support and real-time counsel in public relations-rich environments (conference appearances, speeches, etc.).
Film Production Publicity
We provide a turnkey solution to ensure strategic completion and integration of what are traditionally separate and distinct on-set public-relations functions: unit publicity, unit photography and EPK generation.
Value Proposition Ideation
We collaborate with you to concisely articulate what makes your brand and services unique and valuable to clients and customers.
Identity Marketing
From positioning organizations and individuals to spotlight their missions and strengths to producing a portfolio of marketing materials (biographies, work and accomplishment summaries, professional timelines), we will ensure you present your most compelling self to clients, colleagues, partners, the media and the public.
Targeted publicity
We generate buzz around your priority projects by devising and executing campaigns keyed to your interests and industry, from motion picture unit publicity to turnkey outreaches to niche markets (faith-based, millennial, conservative).
Speech Preparation
We provide topics, themes, research and writing in the format most helpful and comfortable to the speaker on any topic.
Media Coaching
We deliver one-on-one instruction, tailored to the experience and comfort level of the spokesperson, in key message development, ensuring your talking points get delivered and framing your answers for maximum impact to the audience and demographic you most want to reach.
Corporate Communications & Personal Correspondence
We create compelling newsletters, activity updates and audience appeals geared to your brand to deliver on your goals.
Social-Media Content Creation
We shape your message for maximum impact for individual platforms.
ON-SET PUBLICITY FROM "ACTION TO WRAP"
ROAR's oversight and creation of all publicity assets during a film's production phase aligns those materials with overall marketing goals and post-production promotional needs.
UNIT PUBLICITY
On-set presence to scout themes / pitchable in-production story ideas for press
Writing and dissemination of in-production and end-production press releases.
Closely interacting with filmmakers/talent and/or their reps to secure of smooth for a later date approvals of EPK clips, photos, etc.
Planning, promotion and execution of press / VIP set visits (working with production to select activities, interview opportunities, talent visits, photo ops.)
Onsite media training for key talent on communicating on faith themes and to faith press.
Ghostwriting of production diary for filmmakers/talent for use on Web, social media, etc.
Gathering and/or writing of talent and filmmaker bios and editing, as necessary, to give the collection of them tonal similarities.
Interviews, research and writing of full production notes spotlighting film's themes, talent, filmmakers and noteworthy filming experiences.
UNIT PHOTOGRAPHY
Strategic shooting of still images / BTS video to service the needs of film publicity (including secular and niche faith markets), Web site and social media.
Professional photo editing/retouching.
Delivery of image selects to filmmakers/marketing executives.
UNIT VIDEO
Secure EPK crew to light shoot talent and filmmaker interviews.
Conduct all interviews in journalistic style, to ensure answers reinforce the themes of the film and that individual talent/filmmakers are asked questions most relevant to them
Delivery of video selects to filmmakers/marketing executives Gary is a joy to partner with. He offers great insights and gets great results. Roma Downey
I've worked with Gary for more than a decade now, and he's one of the top PR pros in the business. He always delivers guests with something my viewers and listeners need to hear. As a former journalist, he understands the needs of those of us in the media for timely, topical voices. When he pitches you, pay attention. Sean Hannity
Just weeks after starting to work with ROAR, they had leveraged events and opportunities to create a greater platform for my message, including a piece in The Washington Post. Gary and his team help you use the media to reach more people than you thought possible. Brad Kullman
Gary Schneeberger is a consummate professional in public relations, advertising, and crisis management. I've had the opportunity to observe him in numerous settings and admire that he gets things done. Competently, compassionately, and creatively. Mike Huckabee
Gary has tremendous public relations expertise, and amongst other things has booked me on numerous high profile podcasts to help me get my message out. But more than just his public relations expertise, Gary has become a valued partner and friend.  He does far more than just public relations, contributing to all aspects of branding, marketing and content creation.  Gary's superpower if you will is humility and passion to help the client.  He is so easy to work with, as everyone on my team has said.  Public relations experts can be prima donnas.  Not Gary.  He wants to come alongside and help you get your message out to the world."
Warwick Fairfax
ROAR has patiently coached me through a process to get my message out in ways that shine with my passion, resonate with my diverse audiences, and move them to action. Jessica Stollings
Just because you have a story doesn't mean you're telling your best story. That's why I reached out to ROAR. Gary's professional experience and real-life illustrations helped us discover our best story. Just as important, he trained our staff to engage media with poise, humility and grace. Today, we're able to share what's most important and, more importantly we're able to help more people. If you need help with your messaging and want to have people care about your work, give Gary a call. Travis Williams
By Gary Schneeberger, ROAR President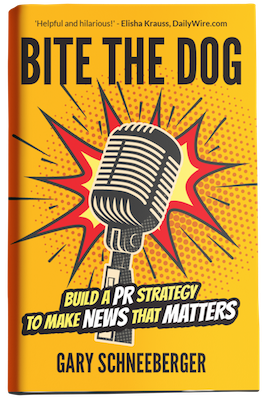 What can Superman, Moses and Steven Seagal reveal about the art of public relations? Plenty, in Bite the Dog, ROAR President Gary Schneeberger's new book, an entertaining and insightful guide for building and executing a PR strategy to make news that matters.
Schneeberger shares 30 years of wit and wisdom about how authors, experts, speakers, coaches and consultants can turn their message into headlines. Anyone who wants to change hearts with what's in their heart will find this an invaluable guidebook to creating "man bites dog" stories – those that exceed and upset the expectations of the press and their audiences.
"Whether you are a seasoned communicator or a newbie on the scene, Bite the Dog is a must read," says the Hon. Mary Bono, former U.S. congresswoman from California and current principal at Faegre Baker Daniels Consulting. "In his thoughtful and witty way, Gary has effectively explained and modeled the time-tested importance of the art of effective public relations. The value of his expert coaching on being the most effective you can be is incalculable."
Schneeberger unpacks why effective PR is neither rocket science nor dumb luck, through stories from his journalism and marketing careers. He spotlights the importance of being prepared for interviews with tales from his days as a Hollywood PR executive and vice president of the international family-help organization Focus on the Family (where he spearheaded the publicity efforts for the group's Super Bowl ad starring Tim Tebow); and uses examples from his current client roster at ROAR, the firm he founded in 2016, to explain to readers:
How the mediasphere is like a Las Vegas casino buffet – and how you can always fill your plate
The secret to making sure you, not the reporter, are in control of every interview you do
What "fake news" really is, how to spot it and how to avoid it
Why "spin" is a PR swear word, and "framing" is the essence of the art
The critical thing all newsmakers have in common with Starbucks, Hilton, Toyota and any other brand they can name
How even mistakes like the whopper he made in a CBS Evening News interview  (which readers can watch and laugh at his expense) can be survived
And why rerelevance may not be a word, but it must be every would-be newsmaker's goal
"If you want to become a newsmaking superhero, Bite the Dog is your gamma radiation," Schneeberger says. "Minus all those nasty side-effects like turning into a green rage monster or waking up shooting spider webs out of your wrists, of course."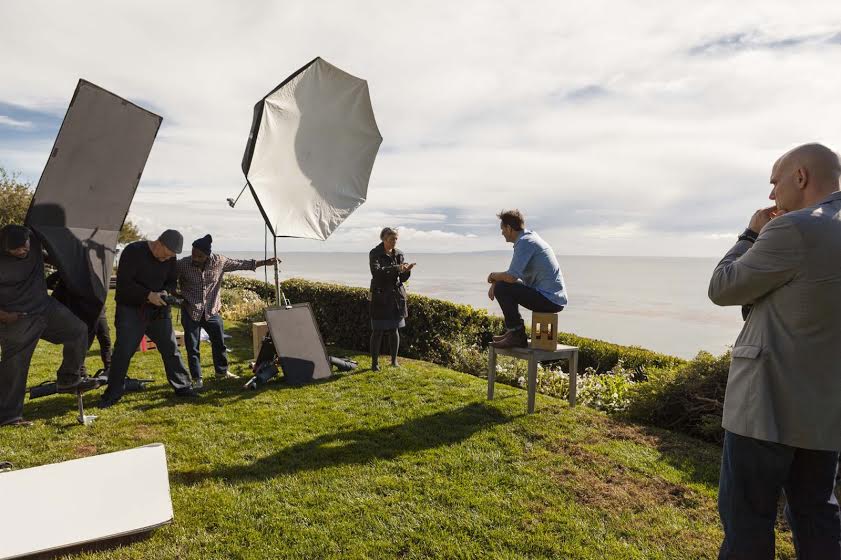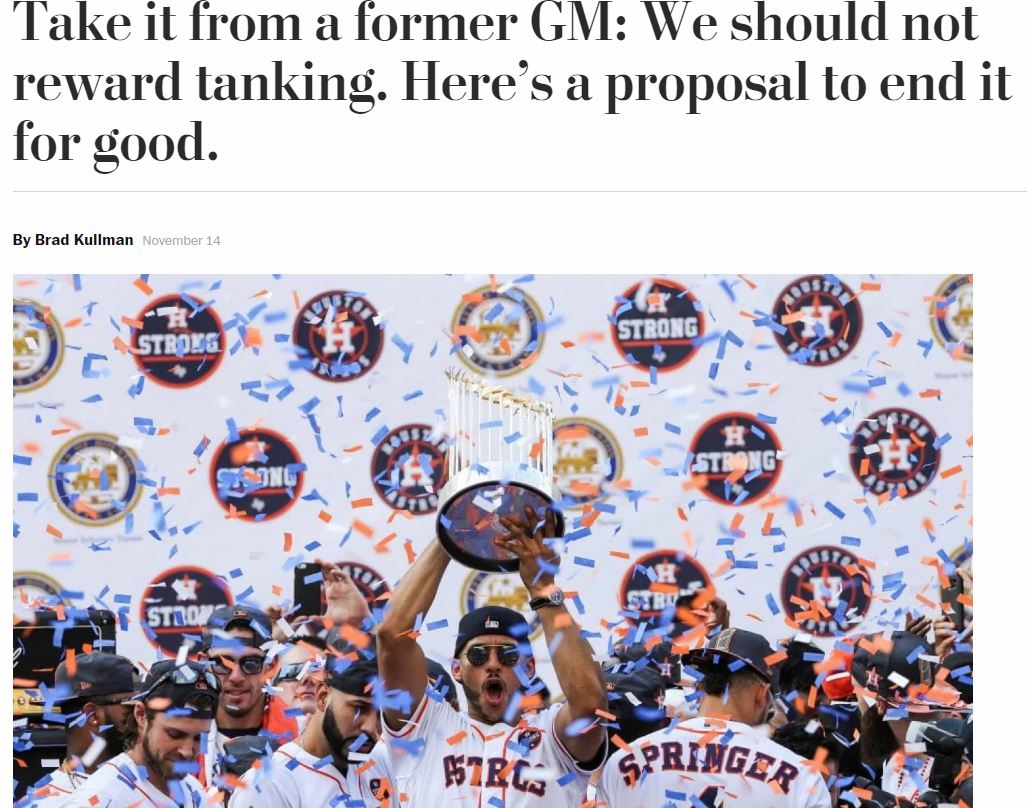 MARK BURNETT & ROMA DOWNEY THE BIBLE SERIES
Mark Burnett was known exclusively as TV's most successful reality show producer when he and his wife, Roma Downey, took their first foray into scripted programming with the epic HISTORY CHANNEL miniseries THE BIBLE. ROAR's founder counseled and coached them closely for months leading up to the series' premiere and then throughout its record-breaking run, creating scores of opportunities for them to get out the word about the show in, and build gravitas with, faith-based television, radio, digital and print new outlets.
BRAD KULLMAN / LOSING TO WIN
Former Cincinnati Reds general manager Brad Kullman had only been on the ROAR client roster a few weeks when we leveraged news events to give him the highest profile platform of his career. His first book, Losing (To Win): How Incentivized Losing Undermines the Integrity of Our Major Professional Sports Leagues, called out as a "broken welfare system" the "tanking-for-titles" epidemic in all four major U.S. sports. In late 2017, ROAR landed Kullman an op-ed in The Washington Post that cemented his authority as the leading voice against the practice — and the only one with a revolutionary solution. The piece also reached a potential audience of more than 39 million and was worth $361,134.81 in Ad Value Equivalency (AVE.)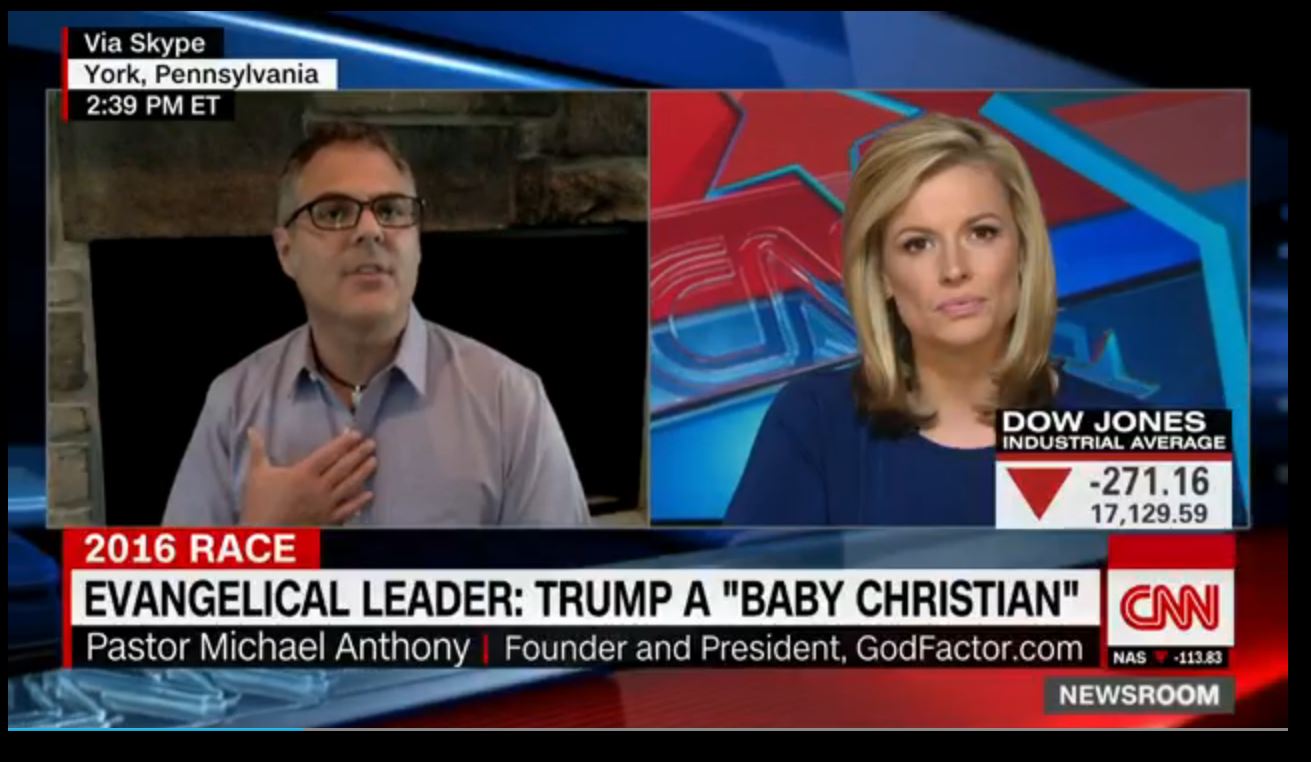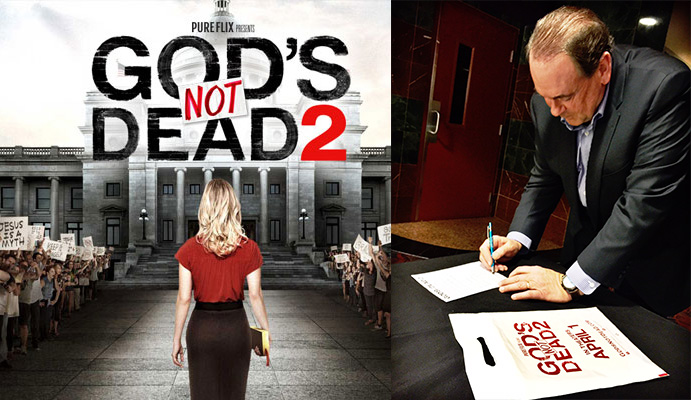 Pastor Michael Anthony, a nationally syndicated radio host and founder of Godfactor.com, scored the interview of a lifetime when Focus on the Family founder Dr. James Dobson told him he had learned GOP presidential candidate Donald Trump had "accepted Jesus" and become a "baby Christian." ROAR devised and executed the strategy that led to Godfactor's interview being picked up by such media outlets as The New York Times, the Los Angeles Times, Meet the Press and CBS News — and arranged for Anthony to appear on CNN Newsroom, giving him a natinal platform to discuss the event he created, the National Week of Repentance.
MIKE HUCKABEE GOD'S NOT DEAD 2
When the then presidential candidate and former Arkansas governor and Fox News Channel host filmed a cameo in the film GOD'S NOT DEAD 2, ROAR helped him organize and publicize screenings of the film to supporters on the eve of the Iowa Caucuses, resulting in national media coverage in the midst of the frenzy that always surrounds the caucuses and created such interest that a second showing needed to be added.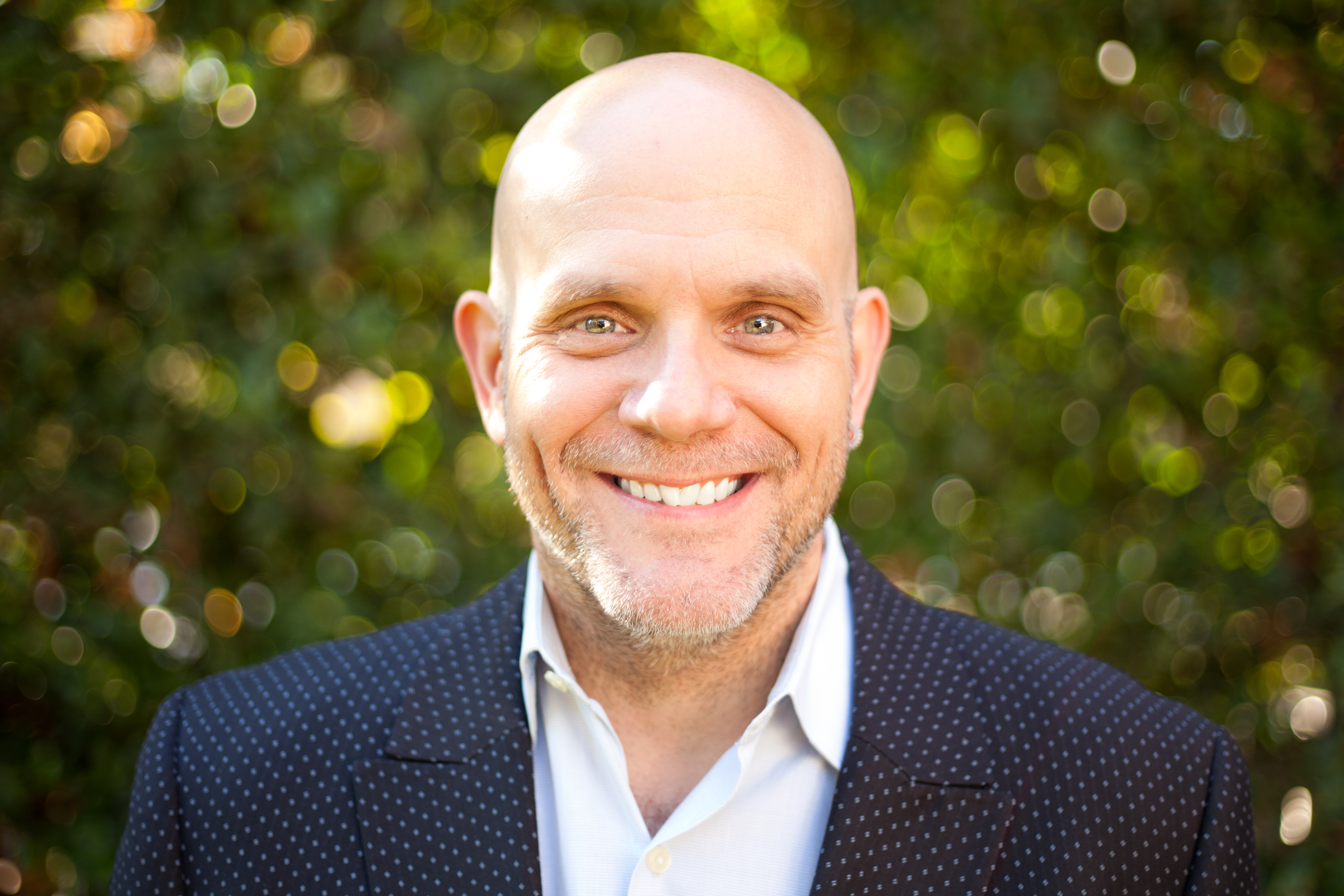 Gary Schneeberger's three decades in journalism and public relations fuel his passion for, and success in, strategic marketing and communications.
As founder and president of ROAR, Schneeberger draws on his executive and executional experience in entertainment, ministry and media to help individuals and organizations engage audiences with the boldness and creative clarity that ensures they are heard. He has captured his insights and experience on the wise practice of public relations in Bite the Dog: Build a PR Strategy to Make News That Matters, available at most online booksellers.
He has advised Hollywood studios (Universal, Warner Bros., 20th Century Fox), television networks (USA, History, The CW), global ministries (Focus on the Family) and publishing houses (Simon & Schuster, Hachette Books), as well as counseled and created communications platforms for some of the biggest names in movies and TV (including Mark Burnett and Roma Downey) and the most influential leaders in the faith community (including Jim Daly and Russell Moore).
His writing, under his own name and on behalf of clients, has appeared in Time, The New York Times, The Wall Street Journal, USA Today, the Washington Post, CNN.com and The Huffington Post. He has an extensive background as a spokesperson, appearing on the CBS Evening News, CNN This Morning, NPR and HLN, among dozens of others.
Schneeberger also spent more than 15 years as an award-winning reporter and editor for daily newspapers across the country, including the Los Angeles Times.
He and his wife, Kelly, live in Camp Lake, Wis., with her two children, Alyssa and Hunter.
You have something to say. Let us help you say it with boldness and creative clarity.
ROAR delivers multigenerational multimedia solutions to the greatest challenge facing communicators today: unleashing a distinctive voice that breaks through the word noise around us to make a difference in the world around us.
The ROAR team has more than 30 years of experience creating evocative and effective content that articulates the missions and goals of organizations and the insights and passions of individuals from Hollywood to Washington, D.C. — and all places in between. We have worked with and helped make household names in the worlds of entertainment, media, ministry, politics and sports, generating and leveraging strategic opportunities for clients to change others' hearts by clearly conveying what's in theirs.